Market Commentary: Week to 26 May 2020
26 May 2020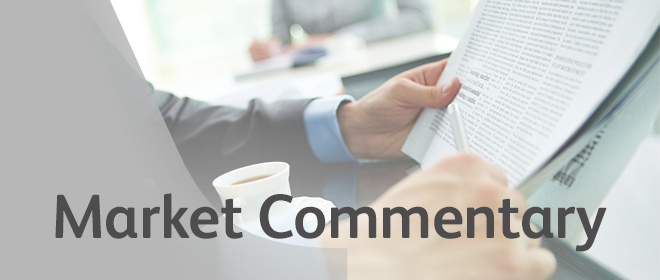 Market News
China dominated the news last week, as the government abandoned its GDP growth target for this year. The People's Bank of China cut the Yuan to 7.1293 against the US Dollar, its weakest level since 2008, an event that is usually associated with worry in capital markets. Media outlets in China began referring to Chairman Xi Jinping with a term (meaning "Commander") that had previously been reserved for Chairman Mao. Demonstrations and tear gas returned to Hong Kong after proposed legislative changes threatened tough new national security laws. Governments and lawmakers around the world protested. Demand for virtual private networks in Hong Kong reportedly surged six-fold, reflecting concerns over internet privacy.
US-China relations continued their downward trajectory. The US said it would blacklist another 33 Chinese firms for helping Beijing spy on its minority Uighur population, or due to ties to weapons of mass destruction and China's military. The Senate approved legislation that could lead to Chinese companies being barred from trading on U.S. stock exchanges, and a retirement-savings plan for federal workers deferred a plan to include Chinese stocks in its investments. China pledged, again, to make good on Phase One of the trade deal but this carries little weight now among observers.
In the UK, the government admitted that it had been double counting some COVID-19 tests: nasal and saliva tests from the same patients had been counted as two tests, rather than one, and the target of 100,000 tests a day had never actually been met. People took advantage of the fine bank holiday weather to test the government's resolve on lockdown restrictions, with parks and other public spaces reporting notable crowds. Signs that Brexit is having an impact were apparent in trade statistics for March, where both EU exports to, and imports from, the UK fell by more than 10%.
In Europe, the French finance minister revealed that government measures to support the economy through the coronavirus crisis had cost 450bn euros, equivalent to 20% of gross domestic product. Spain's government said it would lift quarantine restrictions for tourists from July 1st, but the German government was considering the extension of contact restrictions to July 5th. Cyprus became the first EU country to request a European Stability Mechanism (ESM) credit line - the pricing of its bonds and credit risk improved on the news. Others are sure to follow.
While the Fed slowed the pace of Treasury purchases to $5bn per day from $6bn, one investment bank calculated that central banks had been conducting quantitative easing (QE) at a rate of $2.4 bn per hour. That could explain why markets serenely motored up to new post-virus highs. Virus data continues to improve gradually in the developed world, showing few signs of a second wave from the relaxation of lockdowns. Meanwhile, the epicentre of the medical crisis has now definitively moved to the developing world, with Brazil and Russia now second and third in the world in numbers of cases.
There was another example of virus testing overstatement in the US, where it turned out that the Centers for Disease Control and Prevention (CDC) and some states had reported both diagnostic and antibody tests in public datasets, conflating current infections with past infections.
Stock focus 
Hertz, the American car rental company, filed for voluntary Chapter 11 bankruptcy. Hertz laid off 12,000 workers and furloughed 4,000 employees – 25% of the workforce – as the effects of Covid-19 decimated its revenues. 
Walmart reported comparable sales in the US rose 10% in fiscal Q1, led by strength in food, consumables, health and wellness.
Tata Motors-owned Jaguar Land Rover (JLR) is in talks with the government to secure a loan of more than £1bn as it attempts to deal with the fallout from the coronavirus pandemic. JLR's facilities have been shut since the end of March and credit rating agency Standard & Poor's recently estimated JLR will burn through £1bn in cash each month following the shutdown of its facilities.
Jet2, Britain's second-biggest holiday company, owned by Dart Group Plc, will restart its flights and holiday programme on July 1st.
Volkswagen (VW), the German automaker, lost a landmark German 'dieselgate' case last week as Germany's highest civil court ruled VW must pay compensation to a motorist who had bought one of its diesel minivans fitted with emissions-cheating software. The ruling sets a benchmark for about 60,000 other cases in Germany. Affected motorists will be offered a one-off payment VW said, with the amount depending on individual cases. Since the scandal first broke in 2015 VW has paid out more than €30bn in fines, compensation and buyback schemes.
Lufthansa, the largest German airline, agreed a rescue deal worth €9bn with the German government that saves it from collapse. The German government will take a 20% stake in the firm, which it intends to sell by the end of 2023.
Important information
This publication is intended to be Walker Crips Investment Management's own commentary on markets. It is not investment research and should not be construed as an offer or solicitation to buy, sell or trade in any of the investments, sectors or asset classes mentioned. The value of any investment and the income arising from it is not guaranteed and can fall as well as rise, so that you may not get back the amount you originally invested. Past performance is not a reliable indicator of future results. Movements in exchange rates can have an adverse effect on the value, price or income of any non-sterling denominated investment. Nothing in this document constitutes advice to undertake a transaction, and if you require professional advice you should contact your financial adviser or your usual contact at Walker Crips. Walker Crips Investment Management Limited is authorised and regulated by the Financial Conduct Authority and is a member of the London Stock Exchange. Registered office: Old Change House, 128 Queen Victoria Street, London, EC4V 4BJ. Registered in England number 4774117.