Market Commentary: Week to 19 January 2021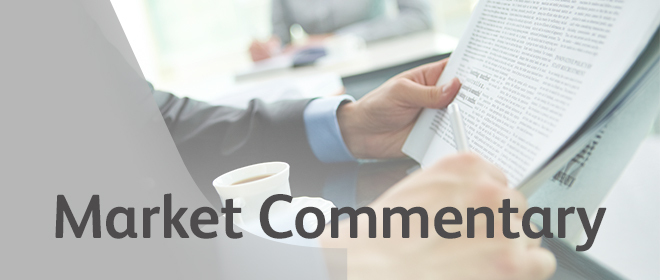 19 January 2021

Market News
If there was still any doubt, it should be clear from recent economic data that a sustained recovery in the economy can't happen until Covid is defeated. Surprisingly weak US retail sales for December suggest that the consumer has hit an unexpectedly rough patch. This is not due to consumers lacking the resources to spend: savings deposits in the US jumped by $1.6 trillion between February and November. Instead, restrictions imposed across much of the country to suppress the third Covid wave did most of the damage. At this rate of activity, US retail sales will fall by more in the current calendar quarter than they did in the pandemic-hit second quarter of last year. 
Covid, meanwhile, has not finished evolving. The new B117 variant, first identified in the UK, has yet to take hold in the US or China. Due to its higher infectiousness, and the frightening maths of exponential numbers, a single new case in a community with a steady pace of daily infections from the original virus will lead to the variant causing over half of all new cases after only about 12 weeks. After a further 12 weeks, the new variant will account for 99.8% of all new cases, and the number of new cases per day will be more than 2,000 times higher than if the new variant had not emerged. Right now, the US has recorded only 76 confirmed cases of the new variant, but this is almost certainly an undercount. The bottom line is that, if the B117 variant takes root in the US, the current dip in cases will not be sustained, and tighter restrictions will have to be imposed. 
China reported more than 100 new Covid cases for the seventh day in a row on Tuesday. While this is negligible by our standards, consumer spending is nevertheless being impacted by severe lockdowns covering tens of millions of people in the cities affected. The authorities are in a desperate race to contain the outbreaks before the start of the Lunar New Year holiday, when - potentially - hundreds of millions of people will travel. 
The abrupt drop in new Covid cases in the UK over the past week shows that B117 can be suppressed, but only at greater economic cost. Attendance at schools has slumped to 10% this month, from 85% in December, and the UK economy is especially dependent on working parents. Usage of public and private transport has fallen close to the levels seen in the first lockdown. Brexit is a wild card: manufacturing output could fall sharply in January if the Brexit deadline of December 31 prompted overseas customers to bring orders forward. As a result, the UK economy is likely to end January about a tenth smaller than its pre-pandemic size. November's tiered lockdowns failed to contain the virus, but they were a lot less harmful to the economy. 
Vaccination will eventually forestall the worst effects of the virus, but that won't happen until the spring at least. Cases and deaths in Israel are still rising sharply, for example, even though an impressive 24% of the population has already been vaccinated and many more are immune due to prior infection. Moreover, unless vaccination covers the entire human race, pockets of the pandemic will remain, with the potential for new variants to evolve.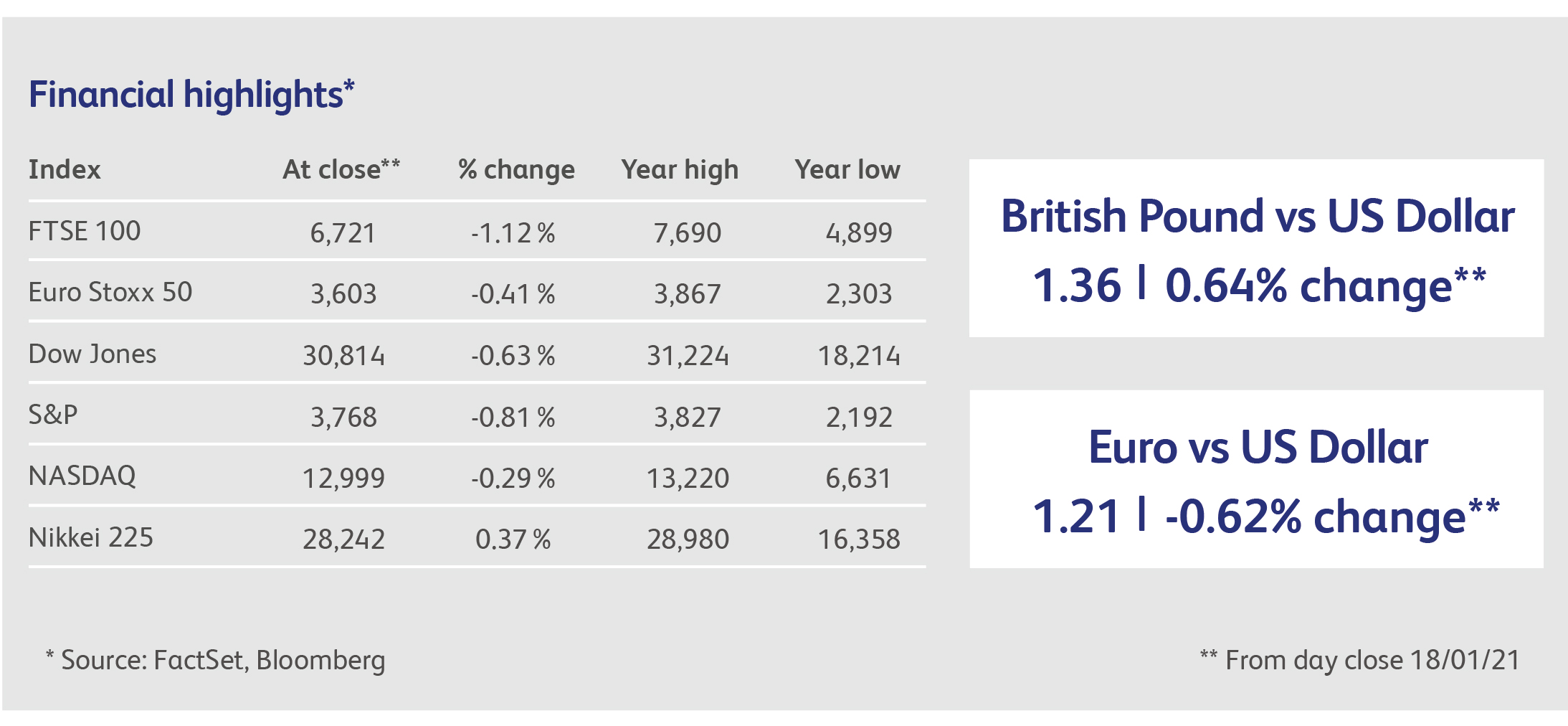 Stock focus 
Total SE, the French multinational integrated oil and gas company, has agreed to pay $2.5 billion for a 20% stake in Adani Green Energy Ltd. Adani is an Indian renewable energy company that has 54 wind and solar projects across India, including the Kamuthi Solar Power Project, one of the largest solar projects in the world. It is the latest move by an oil major to expand into renewable energy and reflects a continuing global shift away from fossil fuels. Also included in the deal, Total is taking a 50% stake in a portfolio of Adani's solar assets and is getting a seat on the company's board. 
Samsung Electronics Co., the South Korean conglomerate, has fallen into disarray as Lee Jae-yong, Samsung's de facto leader, is to return to prison. On Monday a South Korean appeals court handed out a 30-month prison sentence following a retrial of Mr Lee's 2017 conviction for bribing South Korea's former president. Mr Lee is the 52 year-old grandson of Samsung's founder, and with his father's death last October was expected to formally take the Samsung chairmanship after running the company as de facto leader since 2014 following his father's heart attack. 
BT Group Plc is facing a £600 million lawsuit after landline customers are bringing a claim for alleged overcharging. The lawsuit includes 2.3 million BT landline customers and could result in payments of up to £500 per customer. Law firm Mischcon de Reya has filed the claims at the Competition Appeals Tribunal and references a 2017 ruling by Ofcom that people who only had a landline phone were "getting poor value for money in a market that is not serving them well enough." BT responded by saying "We strongly disagree with the claim being brought against us."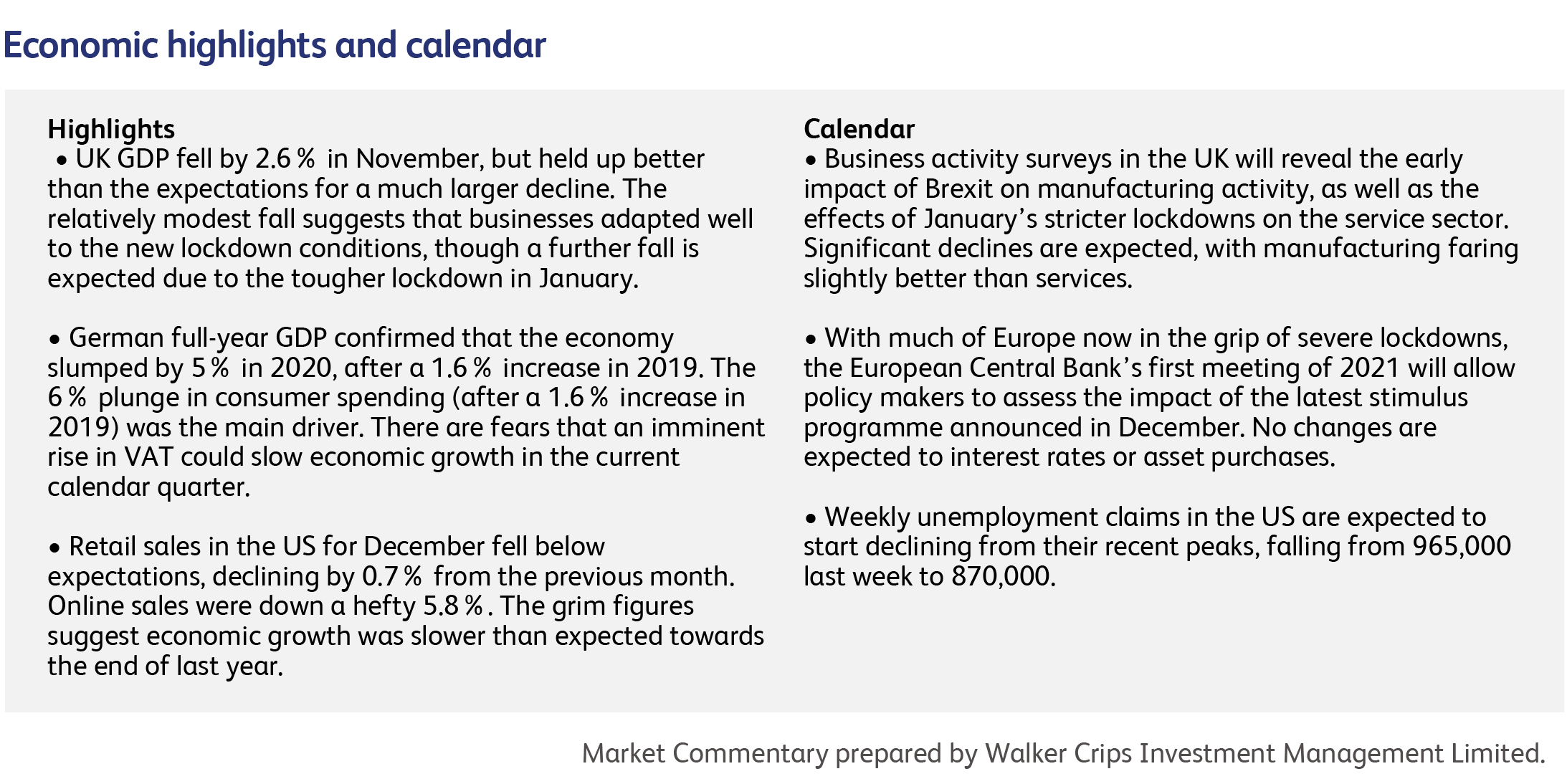 Important information
This publication is intended to be Walker Crips Investment Management's own commentary on markets. It is not investment research and should not be construed as an offer or solicitation to buy, sell or trade in any of the investments, sectors or asset classes mentioned. The value of any investment and the income arising from it is not guaranteed and can fall as well as rise, so that you may not get back the amount you originally invested. Past performance is not a reliable indicator of future results. Movements in exchange rates can have an adverse effect on the value, price or income of any non-sterling denominated investment. Nothing in this document constitutes advice to undertake a transaction, and if you require professional advice you should contact your financial adviser or your usual contact at Walker Crips. Walker Crips Investment Management Limited is authorised and regulated by the Financial Conduct Authority and is a member of the London Stock Exchange. Registered office: Old Change House, 128 Queen Victoria Street, London, EC4V 4BJ. Registered in England number 4774117.