ECB delays interest rate hike; US stocks bounce back; FTSE 100 rises despite leadership void in the Conservative Party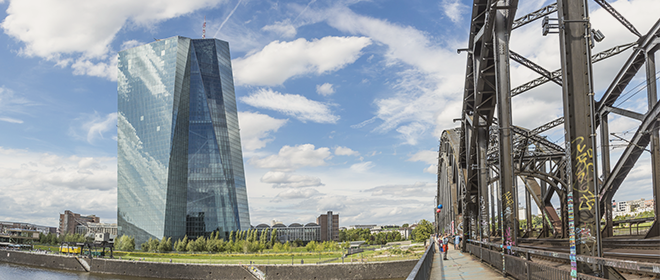 11 June 2019

The Weekly Note is brought to you by the ALPHA: r² discretionary service team.
Market news
Global share indices have broadly experienced a positive week, primarily as a consequence of expectations that both the US Federal Reserve (The Fed) and the European Central Bank (ECB) could intervene if trade tensions hit the global economy. 
 
Starting in the US, stocks bounced back having suffered losses in May, with the S&P experiencing its best week of the year, ending roughly 3% off its all-time high, whilst the Dow Jones Industrial Average escaped its longest weekly losing streak since 2011. The catalyst appeared to be remarks from Fed Chairman Jerome Powell, pledging that policymakers were paying close attention to the impact of trade tensions on the economy.  A poor payrolls number for May only accentuated hopes for a potential turn in policy. Sentiment was also lifted by signs that congressional Republicans might act to block new tariffs on Mexico.
 
In Europe, ECB President Mario Draghi said that the bank would delay the timing of an interest rate increase by at least six months, and provided terms for a new series of quarterly targeted, longer-term refinancing operations, known as TLTROs. These are intended to provide some stimulus to the region's financial systems by providing cheap loans to banks. Draghi also alluded to weak inflation; a pause in rate-rises would allow policymakers to address this, alongside the continued slowdown in export-driven manufacturing.
 
In the UK, the FTSE 100 rose despite the leadership void in the Conservative Party. Prime Minister Theresa May has now abandoned her Brexit efforts and signalled that she would leave the task of resolving a parliamentary standoff to her successor. A new leader, however, is not expected to be put in place before July and a dozen are currently in the running in a contest that formally began yesterday.  
 
Finally, stocks advanced in Japan, curtailing a painful four-week slide in May. This came despite the World Bank cutting Japan's growth forecast for 2019 to 0.8% from 0.9%, citing the US-China trade dispute as the main reason for the downward revision.
The Weekly Note has a new look!
Subscribe today and email [email protected] to register your interest, and receive the full Weekly Note in your inbox every Tuesday.
Walker Crips
Old Change House
128 Queen Victoria Street
London EC4V 4BJ
020 3100 8000
www.wcgplc.co.uk
[email protected]
Important information
This publication is intended to be Walker Crips Investment Management's own commentary on markets. It is not investment research and should not be construed as an offer or solicitation to buy, sell or trade in any of the investments, sectors or asset classes mentioned. The value of any investment and the income arising from it is not guaranteed and can fall as well as rise, so that you may not get back the amount you originally invested. Past performance is not a reliable indicator of future results. Movements in exchange rates can have an adverse effect on the value, price or income of any non-sterling denominated investment. Nothing in this document constitutes advice to undertake a
transaction, and if you require professional advice you should contact your financial adviser or your usual contact at Walker Crips.
Walker Crips Investment Management Limited is authorised and regulated by the Financial Conduct Authority and is a member of the London Stock Exchange. Registered office: Old Change House, 128 Queen Victoria Street, London, EC4V 4BJ. Registered in England number 4774117.