European markets close lower; Trump takes aim at the US Federal Reserve; Business confidence in Germany falls for third month in a row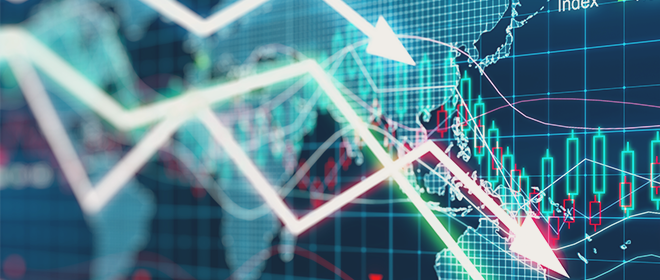 25 June 2019

The Weekly Note is brought to you by the ALPHA: r² discretionary service team.
Market news
European markets are trading lower this morning following gloomy sentiment in Asia and the US overnight. In line with the risk-off mood, Treasury yields are lower and the benchmark price of gold has risen sharply.
 
There remains a focus on geopolitics after Donald Trump imposed sanctions on Iran as he promised. The sanctions affect the freedoms of the country's leaders overseas, including access to some financial instruments. Officials in Tehran have reacted by saying it ends any diplomatic dialogue between the two countries. Washington's jostling with China, on the other hand, has cooled somewhat.
 
Trump has also taken aim at the US Federal Reserve, claiming the central bank "blew it" by not cutting interest rates last week and accusing it of incompetence. The President claimed that the stock market would have been higher and economic growth would be over 5% if monetary policy had been set as he wished.
 
Business confidence in Germany has fallen for the third month in a row according to the Institute for Economic Research, which added that the German economy was "headed for the doldrums". The German economy grew by 0.4% in Q1 but the Bundesbank expects it to contract in Q2. A slowdown in the manufacturing sector has been restricting growth across the eurozone, while exports have been affected by global uncertainties.
 
Boris Johnson, the leading candidate to be the UK's new Prime Minister, is facing increasing scrutiny for his Brexit promises, amongst other topics. Johnson is being asked to explain how he will reopen negotiations against the EU's wishes and whether he can actually secure an implementation period in the case of a no-deal departure.
 
Finally, Italy's Economy Minister has talked up the chances of a budget agreement with the EU. The country's fiscal deficit target would be cut from 2.4% to 2.1%, a "more than prudent fiscal policy" for a "zero growth economy like Italy".
The Weekly Note has a new look!
Subscribe today and email [email protected] to register your interest, and receive the full Weekly Note in your inbox every Tuesday.
Walker Crips
Old Change House
128 Queen Victoria Street
London EC4V 4BJ
020 3100 8000
www.wcgplc.co.uk
[email protected]
Important information
This publication is intended to be Walker Crips Investment Management's own commentary on markets. It is not investment research and should not be construed as an offer or solicitation to buy, sell or trade in any of the investments, sectors or asset classes mentioned. The value of any investment and the income arising from it is not guaranteed and can fall as well as rise, so that you may not get back the amount you originally invested. Past performance is not a reliable indicator of future results. Movements in exchange rates can have an adverse effect on the value, price or income of any non-sterling denominated investment. Nothing in this document constitutes advice to undertake a transaction, and if you require professional advice you should contact your financial adviser or your usual contact at Walker Crips.
Walker Crips Investment Management Limited is authorised and regulated by the Financial Conduct Authority and is a member of the London Stock Exchange. Registered office: Old Change House, 128 Queen Victoria Street, London, EC4V 4BJ. Registered in England number 4774117.