European indices fall; China's GDP growth slows down; EU considering concessions to avoid no-deal Brexit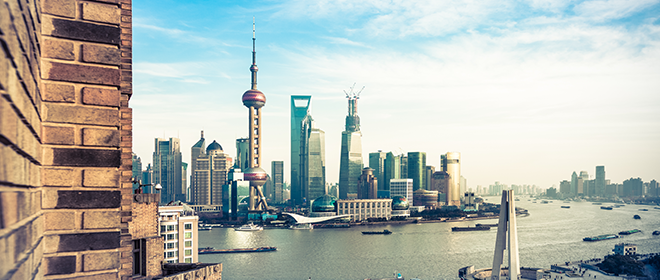 16 July 2019

The Weekly Note is brought to you by the ALPHA: r² discretionary service team.
Market news
Global markets were mixed last week as investors digested dovish central bank commentary and new economic data. The S&P 500 rose 0.8% and ended the week at a record high, riding momentum provided by some stronger-than-expected second-quarter earnings releases. European indices, however, were less optimistic in the face of apparent risks to global growth. The Euro Stoxx 600 fell 0.8% and the FTSE 100 ended the week down 0.6%.
 
Equity markets have nudged broadly higher this week but are muted, with plenty of focus on fraying international relationships between political leaders. US-China trade talks remain the fulcrum of market narrative and reports suggest that senior US officials could travel to Beijing if talks go well this week.
 
The Chinese economy grew at the slowest rate in 27 years in the second quarter, registering 6.2% year-on-year compared to last year. China's GDP growth has been losing momentum owing to a weakening global economy and higher US tariffs, leading to Donald Trump gloating about the impact of his trade policies.
 
Meanwhile, Trump has come under fire for suggesting four American congresswomen from minority backgrounds should "go back" to where they came from. The President has been criticised by international leaders, including both candidates for Downing Street. Boris Johnson called the language used "totally unacceptable".
 
With a week to go until the UK has a new Prime Minister, reports have emerged that the EU is considering potential concessions to offer in order to avoid a no-deal Brexit. EU officials expect negotiations to become more hostile and withheld some bargaining tools when it realised Theresa May was unlikely to get any deal through Parliament.
 
Finally, oil prices rose sharply last week amid supply-side pressures. A tropical storm in the Gulf of Mexico had a significant impact on production, while tensions continued to intensify in the Middle East. Brent crude oil ended the week up 3.9%, before falling back slightly yesterday. 
The Weekly Note has a new look!
Subscribe today and email [email protected] to register your interest, and receive the full Weekly Note in your inbox every Tuesday.
Walker Crips
Old Change House
128 Queen Victoria Street
London EC4V 4BJ
020 3100 8000
www.wcgplc.co.uk
[email protected]
Important information
This publication is intended to be Walker Crips Investment Management's own commentary on markets. It is not investment research and should not be construed as an offer or solicitation to buy, sell or trade in any of the investments, sectors or asset classes mentioned. The value of any investment and the income arising from it is not guaranteed and can fall as well as rise, so that you may not get back the amount you originally invested. Past performance is not a reliable indicator of future results. Movements in exchange rates can have an adverse effect on the value, price or income of any non-sterling denominated investment. Nothing in this document constitutes advice to undertake a transaction, and if you require professional advice you should contact your financial adviser or your usual contact at Walker Crips.
Walker Crips Investment Management Limited is authorised and regulated by the Financial Conduct Authority and is a member of the London Stock Exchange. Registered office: Old Change House, 128 Queen Victoria Street, London, EC4V 4BJ. Registered in England number 4774117.