Market Commentary: Week to 13 April 2021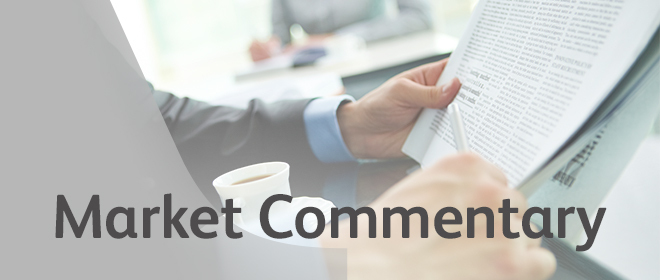 13 April 2021

Market News
The alliance between corporate America and the Republican Party began to diverge under Trump's racially charged politics and has now ruptured entirely. 90 CEOs gathered in a virtual meeting at the weekend to take issue with the Republican Party's proposed restrictions on voting access in Georgia and Texas, and are threatening to withhold campaign contributions and punish complicit states by cancelling investments in factories, stadiums and other large projects. This follows condemnations from a wave of the largest companies, including Coca-Cola, Delta Air Lines and Microsoft. The proposed rules are alleged to be likely to disproportionately reduce access to voting among black communities. Rather than kowtow to corporate donors, Republican politicians have threatened dissenting companies with punitive taxes and offer condemnations of their own. Republicans in Georgia tried to punish Delta Air Lines, one of the state's biggest employers, by proposing a vote to end a $35 million state tax break for jet fuel (though the state senate adjourned without taking up the bill). The Republican Party appears to be willing to sacrifice some of its traditional pro-business supporters in order to cultivate a shrinking pool of older white voters alarmed by demographic change. 
As a result, corporate America is left without an obvious champion in government. This follows a decade-and-a-half in which US corporate profits rose to historic highs as a share of the US economy, buoyed by cosy relations with politicians and a system that encourages political donations. Over this period, US stockmarket performance trounced developed-world rivals, partly driven by state and federal tax breaks and a supportive central bank that enabled companies to buy back their own shares using cheap debt. The prospects for future outperformance are far less certain, however, with Democrats proposing to raise corporation tax and close big company-friendly tax loopholes
Moreover, the technology sector that has contributed so much to US stockmarket ascendancy is under threat from politicians on both sides of the aisle: accused by the Democrats of engaging in anti-competitive practices and, by the Republicans, of bias against Republicans. The technology giants are caught up in a tsunami of lawsuits, anti-trust investigations and enquiries from the US Department of Justice, the Federal Trade Commission, senators and congressmen, as well as a separate action by an alliance of 46 state attorney generals. 
And that's just in the US. Facebook recently settled a lawsuit with the Australian government, the UK is investigating Facebook and Apple for anti-competitive practices, and the EU has tabled legislation regarded as aggressively anti-Silicon Valley. The tech companies are victims of their own success: they have vast wealth at a time when governments are desperately keen to make the corporate sector pay for some of the pandemic costs, and their pervasive online platforms have rapidly transformed the way that people interact socially, not necessarily for the better and all without much oversight. Western world regulators still have to prove their cases in court, a process that could take years, whereas it took Chinese regulators only four months to conduct their investigations into Chinese technology companies, find them guilty and levy fines. Upon receiving its record $2.4 billion fine, Chinese online giant Alibaba thanked regulators in an open letter.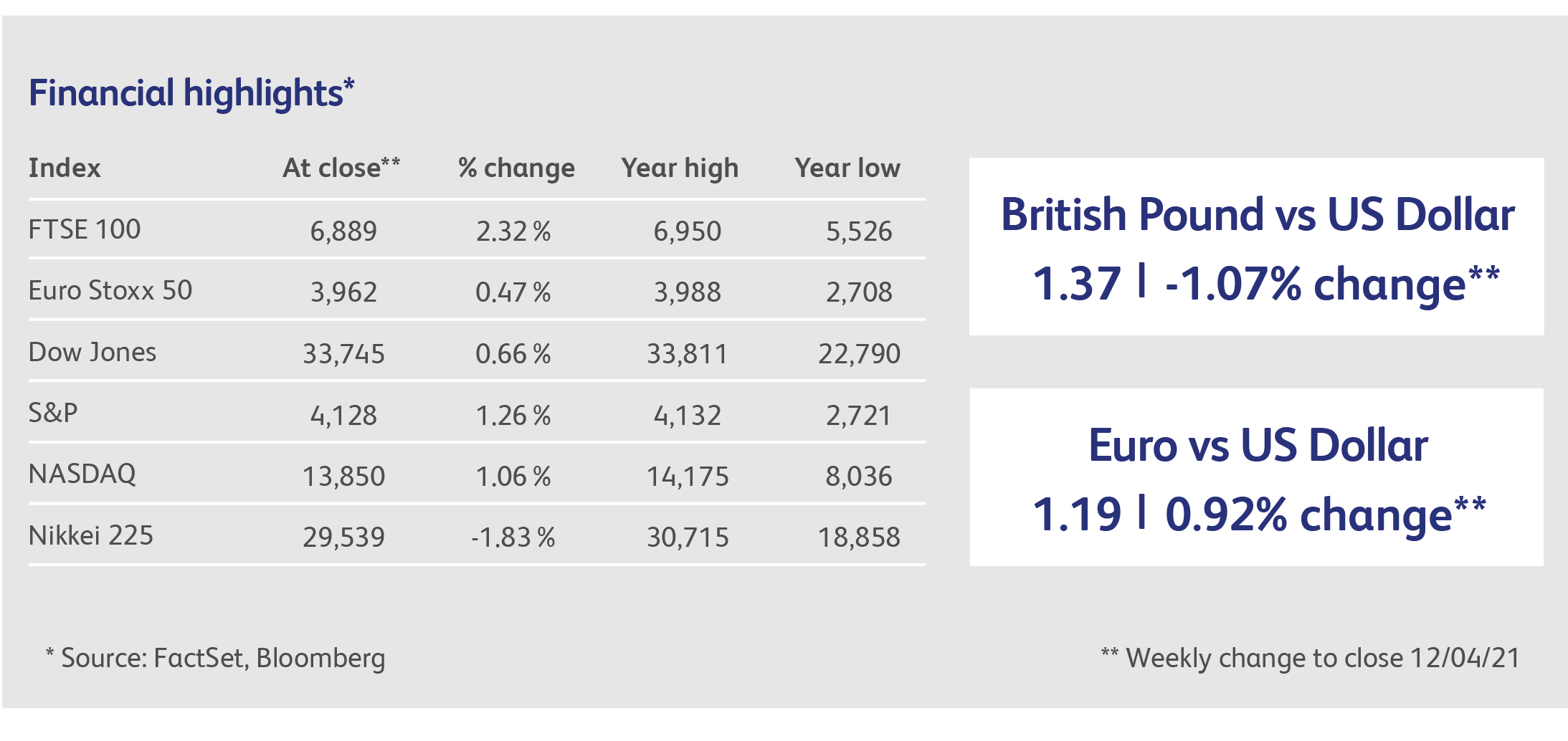 Stock focus
Following the bleakest year for car sales in decades, BMW reported deliveries of 636,606 BMW, Mini and Rolls Royce vehicles in the first calendar quarter. Deliveries in China almost doubled, and sales were also boosted by new plug-in hybrids and fully electric vehicles. Sales of Daimler's Mercedes brand jumped 22% in the quarter to 581,270, with a 60% increase in deliveries to China. 
The gloves came off in the US Federal Trade Commission's antitrust lawsuit against Facebook, with Facebook arguing that the case should be dismissed entirely, and the regulator responding that Facebook holds monopoly power over personal social networking in the U.S. and maintains it by "acquiring competitive threats and deterring or hindering the emergence of rivals". Facebook had previously tried to argue for dismissal of a similar lawsuit filed by US states. 
Singaporean multinational ride-hailing company Grab Holdings Inc. has announced it will go public on the Nasdaq Stock Market by merging with a special-purpose acquisition company (SPAC), in a deal valuing the company at $39.6 billion. The deal comes as part of a SPAC boom that has swept U.S. financial markets, and is by far the biggest deal to date. It means Grab, a ride-hailing, food-delivery and digital-wallet group that operates across Southeast Asia, has seen its valuation more than double in just 18 months. It is to merge with Altimeter Growth Corp., a SPAC sponsored by Altimeter Capital, of Menlo Park, California. 
American Graphics-chip maker Nvidia Corp. has announced it plans to start selling central-processing units (CPUs), dubbed Grace - after Grace Hopper, the computer programming pioneer and US Navy rear admiral - to serve the booming data-centre market. Nvidia said its first processor for data centres would operate 10 times faster than existing chips, and puts the company squarely in competition with Intel Corp, and is slated to hit the market in 2023.
Important information
This publication is intended to be Walker Crips Investment Management's own commentary on markets. It is not investment research and should not be construed as an offer or solicitation to buy, sell or trade in any of the investments, sectors or asset classes mentioned. The value of any investment and the income arising from it is not guaranteed and can fall as well as rise, so that you may not get back the amount you originally invested. Past performance is not a reliable indicator of future results. Movements in exchange rates can have an adverse effect on the value, price or income of any non-sterling denominated investment. Nothing in this document constitutes advice to undertake a transaction, and if you require professional advice you should contact your financial adviser or your usual contact at Walker Crips. Walker Crips Investment Management Limited is authorised and regulated by the Financial Conduct Authority and is a member of the London Stock Exchange. Registered office: Old Change House, 128 Queen Victoria Street, London, EC4V 4BJ. Registered in England number 4774117.