My first week as an intern at Walker Crips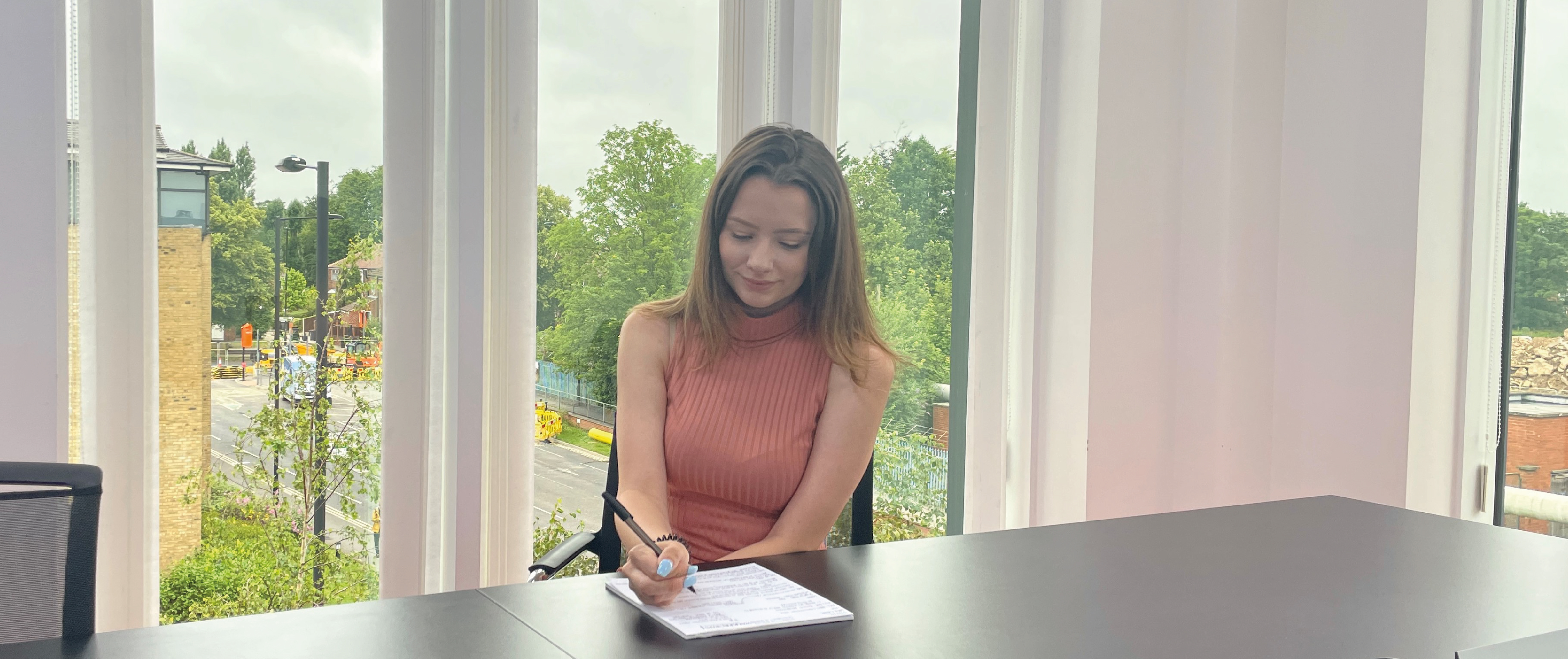 15 July 2021

Eleanor Shaw, Trainee Wealth Management Advisor Intern

My name is Eleanor and I'm 20 years old. I'm from York and I have just started my placement year at Walker Crips. 
The most important factor for me when choosing an internship was being in an environment where I would be continually challenged and could learn hands-on about all aspects of financial advice, including working with clients on a day-to-day basis. It was also important for me to be working in a positive environment, which values professional development and continuous learning throughout my career.
My role at Walker Crips as a Trainee Wealth Management Advisor Intern means that I get the opportunity to assist the team in preparing information for Annual Reviews and to learn about the intricacies of working with clients, under the guidance of my team and my Wealth Advisor Mentor. 
One of the main reasons I decided to do this internship was the opportunity to develop my understanding of financial planning. Walker Crips felt like the right fit for me because of the emphasis that it places upon its clients; their goals and needs are always at the forefront of their approach. Furthermore, as a young person looking to start out in my career, I was also keen to work for a company that would support my professional development. So far, I have seen that all of these aspects are daily priorities in their work.
In my first week at Walker Crips, I have been introduced to the different divisions that make up Walker Crips including Wealth Management, Investment Management, Pension Management, Compliance and Operations, as well as the different systems used to support them behind the scenes. This experience has been really valuable in understanding how the different divisions work together to support the wider Group and benefit our clients, which has been a great induction into the role. In just one week I have already started to develop my understanding of the industry and I am really excited for this to continue!
In my first week, I have definitely been challenged but it has also been full of highlights. Learning the range of products and services offered by different divisions has been challenging but definitely rewarding. Some of my high points include being introduced to both the Wealth and Investment Management sides of the business and learning about how decisions in these divisions are made based on the risk strategy that the client wishes to pursue. I have also enjoyed learning about the pension products offered by Walker Crips Pensions and the different reasons for the range of products available. Another highlight of this first week has been learning about the benefits different financial products offer to clients, and how decisions are made, based on each client's individual circumstances - I think this initial learning is going to be great to build upon going forward and will help me to understand the considerations that are made in recommendations to clients. I have also really appreciated how welcoming the team has been, and the effort from all divisions to explain their roles to me and give me an understanding of how everything works together.
Looking ahead, I really hope to develop further my understanding of what it takes to be an advisor, hopefully getting to know more about the relationship between client and advisor, as well as learning more about how recommendations are made. I'm really excited to develop my knowledge and understanding of the industry and hope to further develop the organisation and awareness skills that are essential in the role of an advisor.
After completing my internship, I will be studying the final year of my degree at York University, studying Philosophy, Politics and Economics. After university, I hope to continue working in Wealth Management and training to one day become an advisor!