A drive across Europe to help Ukraine refugees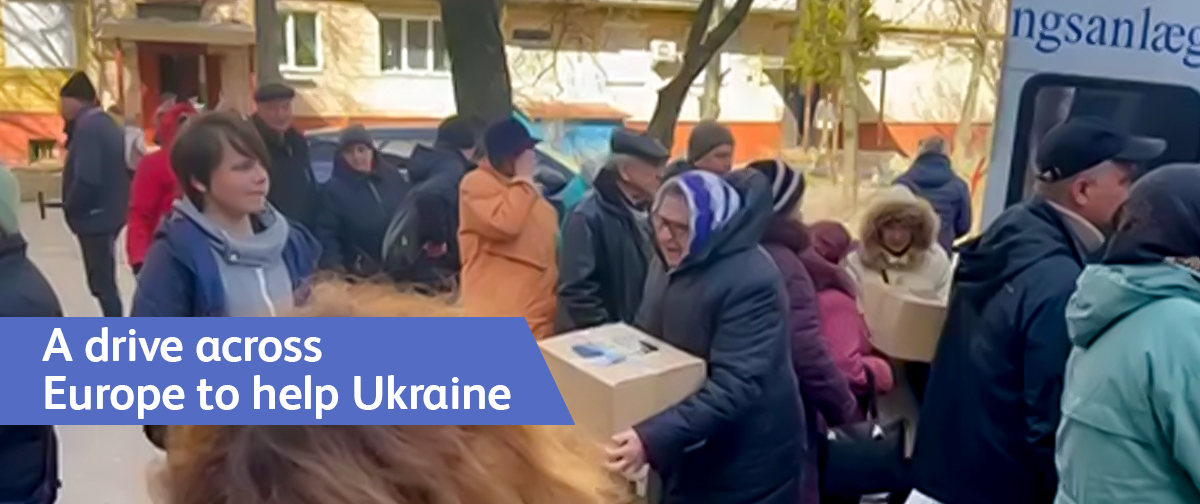 27 April 2022

Andrew Powell, Investment Director

A drive across Europe to help Ukraine refugees
A few weeks ago, my friend's wife who is originally from a town in Poland called Gorzow received a call from her brother, who is still living there, to explain that thousands of Ukrainian refugees were coming to the town, and that they didn't have enough resources or food to look after them. After a sleepless night she and her husband got in contact with me and some other friends to explain the situation and that they were looking to get some donations of food, blankets, canned goods etc., together to send to the town to help out.
By midday the following day, with time being of the essence, we had agreed to drive whatever we collected there ourselves that weekend. Everything snowballed from there; a team of six drivers quickly turned into a team of eight, and we set about utilising all of our networks and professional backgrounds to have one big push for donations to take with us. 
Another friend from our group created a Facebook page for donations and an Amazon wishlist, and it quickly became apparent that the generosity of the English people would soon overwhelm us. We were running out of supplies from Amazon!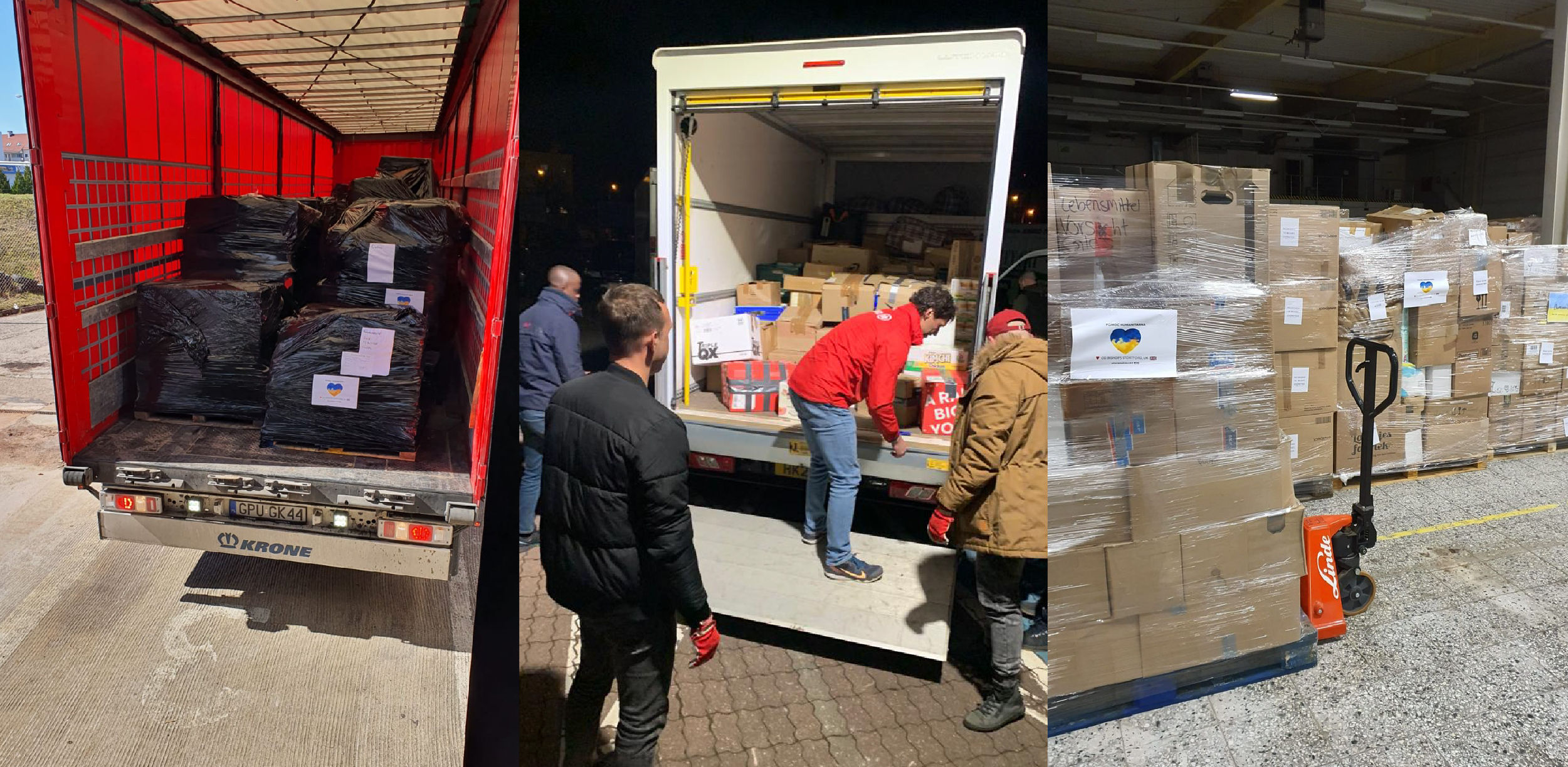 Friends and people from all backgrounds and professions started to call in favours to get the effort working like clockwork for us. A local engineering company offered us their warehouse as storage for a week with pallets to store everything we collected, van hire companies had offered us vans for next to nothing, Tesco's had offered us their food crates for loading, the Rugby club had opened their doors for an evening and storage for donations and thousands of people across Hertfordshire were beginning to donate. Word quickly spread and local pharmacies and surgeries were offering us medical supplies for those injured. Locals from all over Hertfordshire could see how the effort was going and offered to help with the sorting and packing, and we soon ended up with lines of volunteers passing boxes to one another from van to warehouse.
Importantly, we needed to know we could also store adequately in Poland. Tesco again came to our rescue and offered us their huge warehouse! All of this effort relied on a negative result coming back from the dreaded PCR test before we set out to drive (which again was given to us free of charge once the clinics heard what we were doing.) Thankfully, it came back negative for us all, and we set off to Harwich in four fully loaded vans to get the Ferry to Holland. A drive through Holland and Germany and into Poland saw us arrive on a Saturday night at the Tesco warehouse to be greeted by locals willing to help unload the other end. A short sleep in a local hotel and a drive back to Holland to catch the ferry back in time for us to be at our desks on Monday morning.
Support and donations continued to flood in, and my friend's wife managed to organise a lorry to take the remaining twenty-four tons of goods and medical supplies to Poland the next week. It was an incredibly rewarding experience being able to help out and to actually see that all of the supplies and donations were going to the right place, and we are beyond grateful for everyone's support and contribution.