Market Commentary: Week to 07 November 2023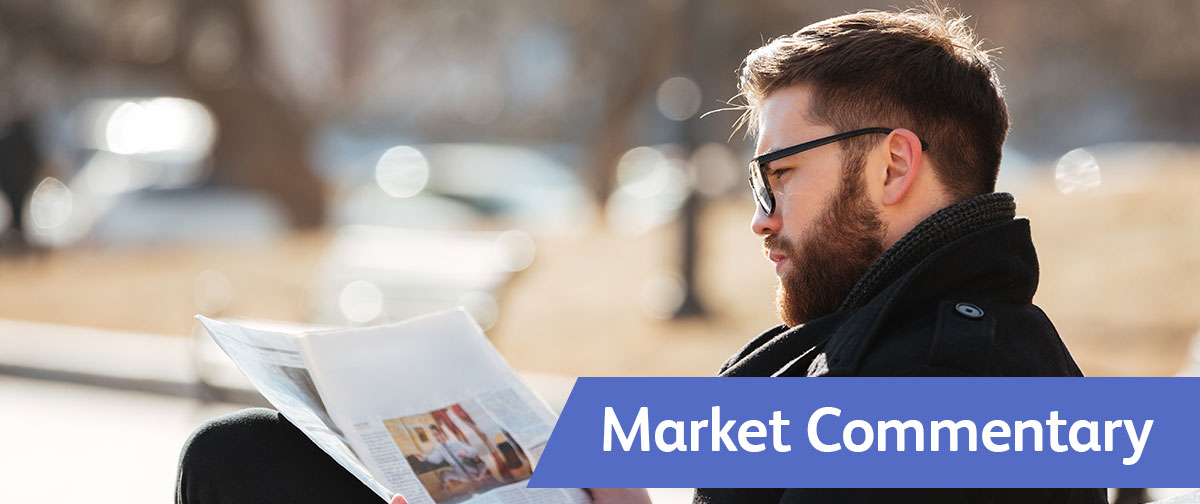 07 November 2023



Market News
Last week saw the Bank of England ("BoE") decide to keep interest rates steady at 5.25% for the second consecutive meeting, in line with expectations. The BoE's assessment notes that while there have been no significant changes in inflation since September, underlying inflation remains elevated, and the potential for secondary inflation effects to unwind is prolonged. The BoE also highlighted the risk of rising inflation due to Middle East events, despite the current mean projection for inflation to be at 2.2% in two years' time and 1.9% in three years' time. The gross domestic product growth forecast for the third quarter of 2023 is now expected to be flat, falling below previous estimates from August of 0.1% growth. The central bank also signalled a 50% chance of a recession by mid-2024. The BoE's forecasts are based on expectations of maintaining the 5.25% base rate until the third quarter 2024. Despite the BoE's recent hawkish stance, market sentiment remains slightly more dovish, with a 25% probability of one more interest rate rise by February 2024 and focus shifting to the timing of the first rate cut. The central bank may have to consider reducing the bank rate faster next year as the economy slows.

There were also signs of easing headline inflation, with shop price inflation falling to 5.2%, its lowest level in over a year. Grocery prices also decelerated, marking the sixth consecutive month of slower price growth. Despite this relief in price pressures, the squeeze on household incomes is expected to limit consumer spending. However, business confidence among small firms recovered, although it remains below pre-energy crisis levels, and the cost of fuel and finance is a growing concern. In contrast, Lloyds Bank's Business Barometer reflects increased confidence, with firms focusing on safeguarding profit margins due to high energy prices and inflation, along with elevated expectations for wage growth. Nevertheless, business failures have hit a 14-year high due to rising interest rates and soaring prices, posing challenges to companies with weak balance sheets.

The UK housing market continues to face significant challenges because of rising interest rates and economic conditions. Lending data from the BoE indicates a decline in net mortgage approvals in September, reaching the lowest level since January 2023. Analysis from Zoopla showed that house prices have fallen in approximately 80% of UK markets this year due to rising interest rates, with the sharpest year-on-year decline since 2009. The Royal Institute of Chartered Surveyors also reported that UK housebuilding is at its weakest since the start of the pandemic, with negative trends in construction workloads and private housebuilding due to slower sales and tougher pricing. However, Nationwide research stated that there remains little evidence of forced selling as the labour market remains resilient, noting mortgage arrears at historically low levels.
Stock Focus
Ocado Group, the online grocery technology business, saw its shares increase by 12.3% last week. This share price surge was largely attributed to improved investor sentiment that global central banks may have reached peak interest rates after the Bank of England left interest rates unchanged at 5.25%. Part of the strong performance was also linked to better than expected first half results by J Sainsbury, which added to confidence within the sector.

BP, the multinational oil and gas company, saw its shares decline 7.7% last week after announcing its third quarter results. The company missed expectations with underlying replacement cost profit before interest and tax coming in at $3.3 billion, compared to consensus expectations of $4 billion. Looking ahead to the final quarter, production is expected to be largely flat compared to the third quarter alongside lower margins for refining, leading to a worsened outlook for the company.

Next, a UK retailer selling clothing, homeware and beauty products, announced its third quarter results last week which led to its shares closing the week 7.5% higher. The company announced that full price sales were up 4% compared to the previous year, with its full year guidance showing expected full price sales of £4.74 billion, or 3.1% higher than last year. Market participants welcomed the slightly better than expected third quarter update, especially considering the less seasonal weather towards the end of September and early October, which analysts believe weighed on sales performance in the third quarter.

Market Commentary prepared by Walker Crips Investment Management Limited.
Important information
This publication is intended to be Walker Crips Investment Management's own commentary on markets. It is not investment research and should not be construed as an offer or solicitation to buy, sell or trade in any of the investments, sectors or asset classes mentioned. The value of any investment and the income arising from it is not guaranteed and can fall as well as rise, so that you may not get back the amount you originally invested. Past performance is not a reliable indicator of future results. Movements in exchange rates can have an adverse effect on the value, price or income of any non-sterling denominated investment. Nothing in this document constitutes advice to undertake a transaction, and if you require professional advice you should contact your financial adviser or your usual contact at Walker Crips. Walker Crips Investment Management Limited is authorised and regulated by the Financial Conduct Authority and is a member of the London Stock Exchange. Registered office: Old Change House, 128 Queen Victoria Street, London, EC4V 4BJ. Registered in England and Wales number 4774117.