BoE warns 25% chance of recession by summer; US China talks taking place; Mexico wall deal could prevent another Washington shutdown.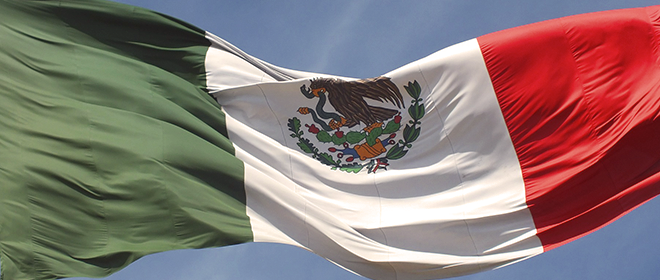 12 February 2019

The Weekly Note is brought to you by the ALPHA : r² discretionary service team.
Market news
European equities are broadly higher this morning amid cautious optimism surrounding US-China trade talks. Negotiations are taking place this week between government officials and there is some talk of a possible meeting between Donald Trump and Xi Jinping. Chinese officials expressed some hope of a breakthrough in the talks, although investors are on the lookout for signs of tangible progress on key issues such as intellectual property theft and enforcement.
After the Federal Reserve seemed to scale back its rate-adjustment plans and declared itself more patient, speculation that other central banks may follow suit is also helping sentiment for risk assets this week.
The FTSE 100 received a boost from sterling's movements yesterday, which fell against the dollar and other currencies after month-on-month growth data for December came up short of forecasts. According to the Office for National Statistics, the economy contracted 0.4% in December, making the 2018 the worst year for growth since the financial crisis. With Brexit uncertainty affecting businesses and consumers, the Bank of England warned that there is a 25% chance that Britain slips into a recession by the summer.
With UK economic growth under pressure and Chancellor Philip Hammond due to announce the spring statement next month, the Institute for Fiscal Studies (IFS) has warned that an extra £5bn will have to be found in the budget in order for Hammond to deliver on his promise of ending austerity. To avoid another big squeeze on public services, the IFS said that the funds would have to come from taxes or more borrowing.
In the US, lawmakers have announced a tentative deal to prevent another government shutdown, potentially allocating $1.4bn to build 55 miles-worth of fencing on the border with Mexico. The bipartisan agreement raises hopes that a solution can be reached before Friday's deadline, but the dollar amount and the length of the wall are both far less than Trump originally wanted.
Amongst commodities, iron ore prices jumped by nearly 10% on Monday following deepening supply disruptions in Brazil. Renewed focus on global economic growth concerns today has halted the rally.
Economic data*
| Share | Closing Values at 14/1/19 | Year high | Year low |
| --- | --- | --- | --- |
| FTSE 100 | 7,129 | 7,904 | 6,537 |
| FTSEurofirst | 1,422 | 1,560 | 1,291 |
| DAX | 11,015 | 13,204 | 10,279 |
| DJ Industrial Average | 25,053 | 26,952 | 21,713 |
| S&P 500 | 2,710 | 2,931 | 2,351 |
| NASDAQ | 7,308 | 8,133 | 6,190 |
| Hang Seng | 28,171 | 31,978 | 24,541 |
| UK Gifts | % Yield | Price |
| --- | --- | --- |
| 10 Year | 1.18 | 104.06 |